Carry On Amber's Legacy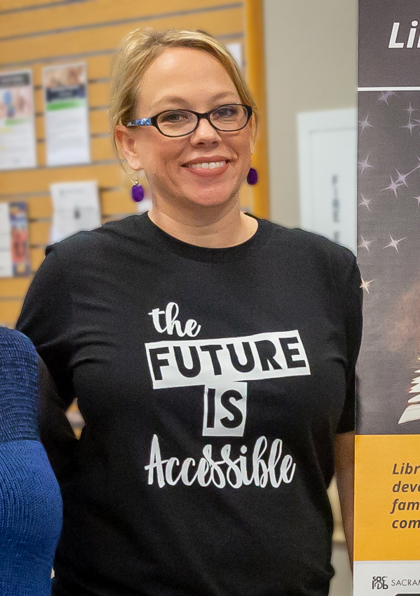 People were Amber Clark's passion. Making sure every one of them felt welcome at the Library was her life's goal.

You may wish to honor Amber's contributions to the Library by supporting the work she felt so passionately about. She was a fierce advocate for people with disabilities and helped us develop so many programs that made our libraries more welcoming and inclusive. Your support will help us carry forward those programs well into the future.